Main content starts here, tab to start navigating
We are casual, comfortable, simple, and family operated for over 58 years. If you're tired of the typical chain dining experience, give the little guy a try! Our daily hand - breaded, huge jumbo shrimp, will haunt your taste buds for the rest of your days.
Soon you will join generations of Shrimp House fanatics. You'll find a variety of dishes; seafood, steak, chicken, and pasta, that we offer at the Shrimp House. Stop on by to partake in some of the most delicious seafood that you've ever tasted!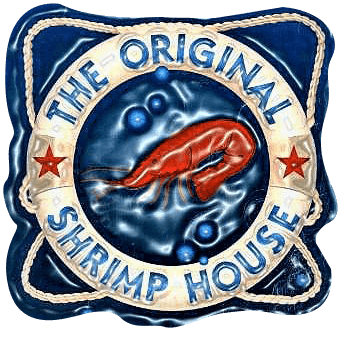 We have been serving golden fried shrimp and seafood since the '60s! Golden fried shrimp, Alaskan cod, scallops, oysters, calamari, and jumbo shrimp are our specialties. We have been using the same recipes and concepts since 1960. Everything we cook and plate is made fresh every day on our premises. We bread, cut, peel, and prepare everything from scratch to ensure freshness and spectacular flavor. Shrimp House was founded on the principals of providing the best quality American seafood dishes at reasonable prices in a friendly environment. We believe anyone should be able to enjoy premium seafood, shrimp scampi or shrimp linguine without dressing up or bothering with reservations.
Whether you're in a hurry or you just want a good dish in a laid back environment, Shrimp House is your best bet! Our American casual seafood cuisine has been trusted and loved for over 48 years. Our entire staff is knowledgeable in seafood and is prepared to answer any of your questions. From a friendly staff to expert cooking practices, we always go above and beyond to ensure your satisfaction. Our family restaurant is located conveniently next to the 10, 210 and 605 freeways. If you can't dine in with us, we offer delivery through Uber Eats.